Garage door systems are commonly neglected, and treated only when something appears to go wrong; the door got stuck or off the track, or the opener stops working. However, there can be minor issues building up to sudden and unexpected emergency – such as worn springs threatening to break. Avoid the hassle and keep up with proper garage door maintenance practices by availing of our services.
Fixing Broken Springs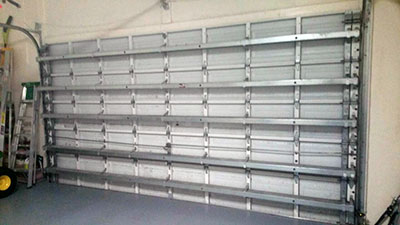 Having a broken spring is one of the most dangerous things you can ever experience with your door. Not only will you have to fear for your own safety but you will also have to think about your car. Old springs can snap and recoil, resulting in possible bodily harm. If your car is parked when this happens, it could end up with a smashed window or a dented body all because of neglected broken springs. Let us handle the situation with our effective garage door maintenance services.
Door Maintenance for Optimal Function
Garage doors are generally heavy, so when the tracks are loose, bent, dented or simply too old and worn the door might slip off of them. The tracks are susceptible to rust, loose screws and bolts and even dents and misalignments. Throughout their years of service, your tracks are bound to succumb to at least one of these. With our services, you no longer have to worry about where to get a broken garage track fix service ever again.
Garage Door Maintenance For Openers
Your opener is like your very loyal and able assistant, albeit − servant. Neglect its maintenance and you'll have to deal with the consequences. Openers can be very temperamental, especially when they're old and worn out. Let us optimize their function by performing minor repairs and by replacing worn out or broken parts.
Calling In The Reinforcements
If you are at a loss with how to maintain your door and opener, let us handle the job for you.
Our professional services at Garage Door Repair Vancouver are second to none.